Clear Skin,
confident you
Our natural, wholistic approach to skincare provides you with solutions that not only treat your acne, but empower you with the knowledge and tools you need to feel confident in your own skin.
Wholesome Ingredients

We believe your skin deserves the very best. That's why we only use top-quality ingredients in our products, carefully chosen to never clog pores or exacerbate acne.

Expertise

We believe that great skincare is more than just a passing fad. It relies on science, experience, and a deep understanding of what makes beautiful skin.

Wholistic Approach

We believe in taking a wholistic approach to acne treatment. We don't just treat the symptoms; we address the root cause.
Our Journey

to beautiful skin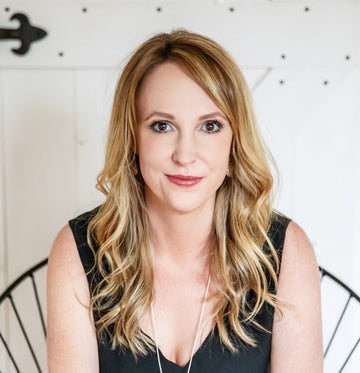 Meet the Face Behind the Brand

At Clove Hill Skincare, we understand the frustration that comes
with battling acne. That's why we create natural and non-pore-clogging products designed for people who have "tried it all" and feel nothing
will work.

Our founder, Jessica Gremley, knows this feeling all too well, having
battled with acne for 15 years before discovering the wholistic approach that led to our system with a 95% success rate.

With over two decades of experience in the industry as an Esthetician and certifications in Herbal and Naturopathic medicine, Jessica wanted to create something that went beyond the skincare hype. By combining science with experience, she has given our team a unique advantage in creating effective and natural acne solutions.

We take a unique approach to solving acne problems by addressing the internal causes and imbalances that contribute to acne through dietary modifications, supplements, and topical treatments. You can expect custom solutions beyond just surface-level treatments.

Discover a new approach to skincare
clear the clove hill team
We are dedicated to Empowering You on Your Clear Skin Journey
"My favorite moment is when someone is finally clear.

Seeing the joy and confidence on people's faces makes me rejoice inside. I love being a part of such a transformational journey."

Lindsey, one of our talented estheticians, understands firsthand the impact acne can have on a person's self-esteem. With a degree in
psychology and a license in esthetics, she is uniquely equipped to help people not only achieve clear, healthy skin but also boost their confidence and overall well-being.

Trained in all areas of esthetics, from speed waxing to nano needling, Lindsey has a wealth of knowledge to share with her clients. However, her favorite moment is when someone finally achieves clear skin and
experiences the joy and confidence it brings. Lindsey is passionate about being part of each client's transformational journey and helping them achieve a sense of wholeness and wellness."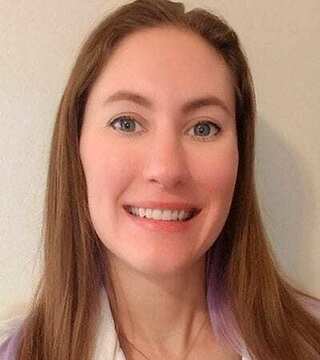 Meet Morgan, one of our team members who understands the struggle of dealing with acne.

"After experiencing the worst acne of her life at the age of 30 and attempting to clear it on her own for years, she finally found relief with the help of Clove Hill and Natural Acne Clinic."

Morgan was so impressed with her results that she dedicated her career to helping others achieve clear skin and joined our team.

With a Bachelor's in Natural Resource and Wildlife Management from Rutgers University, Morgan started her professional career as a dog trainer, spending over 13 years training dogs and their owners.

Now, she uses her background in education and coaching to help clients achieve their clear-skin goals by busting myths, getting to the root cause of issues, and using science to solve problems. In addition to working
directly with acne clients, Morgan also trains our professional
wholesalers on Clove Hill's proven system of clearing acne from
the inside out and outside in.