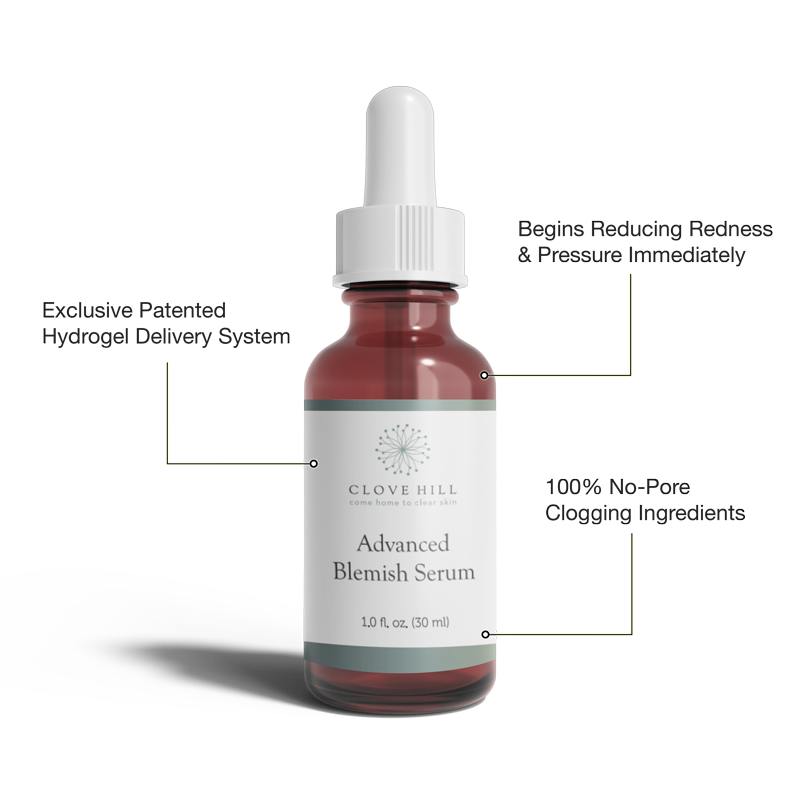 Sale price
$49.00
Regular price
Advanced Blemish Serum penetrates deep into the inflamed blemishes in no time. Relief starts right away by reducing pressure and redness!  Our exclusive technology and small nano molecular size allow every drop to penetrate into the deep part of the skin, therefore, using less product!
The texture of our revolutionary serum is designed to give smooth, effortless, clear skin while reducing irritation to the skin, and encouraging healthy-looking rejuvenation.
100% No pore-cloggers – As with all of our products, Advanced Blemish Serum has no pore-clogging ingredients.
100% Safe to use – The hydrogel delivery system has been used in foods and IV treatments for years. The safety delivery system provides the perfect blend of effective ingredients and delivery while staying as natural as possible.
Weight: 1.0 FL OZ (30 mL)
Instructions: Shake well. Skin should be clean and free of irritation before applying. After cleaning and toning, apply 1 dropper to the full face, once per day. Avoid eye area. Always follow application with a sunscreen.
Description: Due to the very small nano molecular size and patented delivery system, this one-of-a-kind technology is able to penetrate the skin and get deep into the inflamed blemishes. Relief starts right away by reducing pressure and redness.
Ingredients:
Distilled Water, Polyoxyethylene-Polyoxypropylene, Levulinic acid, Mandelic Acid (L), Melaleuca alternifolia (Tea Tree) Oil, Propylene Glycol (and) Diazolidinyl Urea (and) Iodopropynyl, Hylauronic Acid, Butylcarbamate Ascorbic Acid, Diazolidinyl Urea (and) Iodopropynyl Butylcarbamate
Advanced Blemish Serum
Sale price
$49.00
Regular price