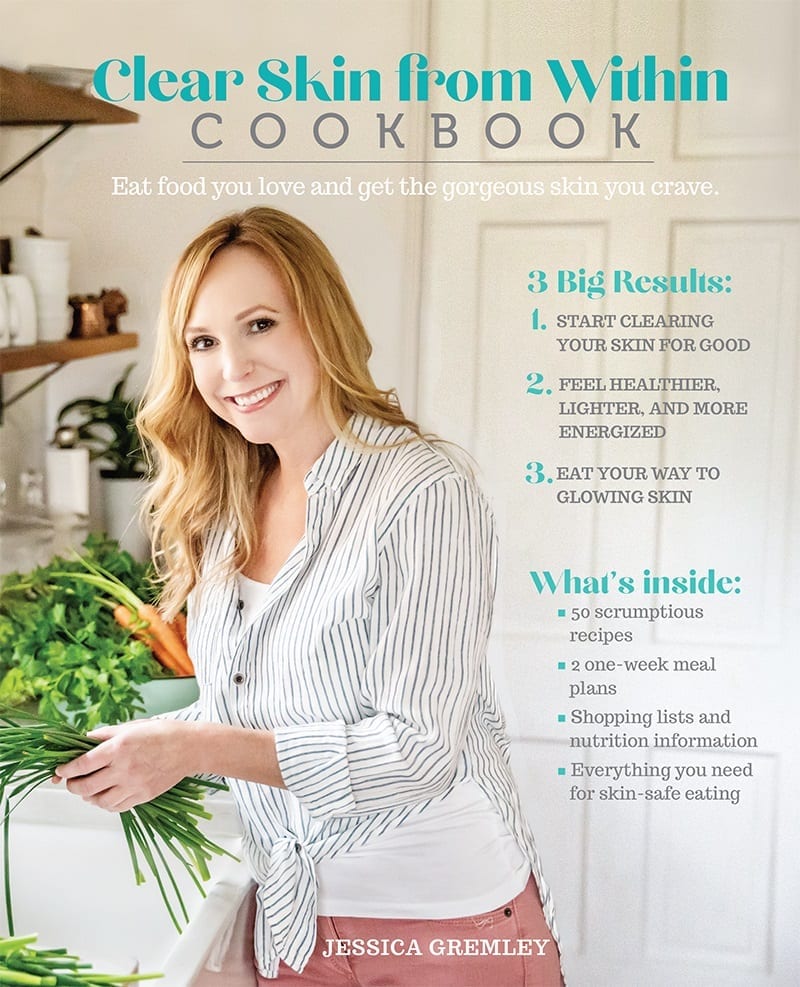 Clear Skin from Within Cookbook
Sale price
$23.50
Regular price
There's so much to choose! Like luscious Blueberry Oatmeal Bake or Strawberry Coconut Avocado Toast for breakfast. Cashew Butter Cacao No Bake Bites when your tummy rumbles. The Sweetheart Smoothie Bowl with raspberries? Heaven! And the Asian Chicken Salad-in-a-Jar with sesame ginger dressing and mandarin orange? My personal favorite.
Includes:
14-days of acne-safe meal plans, recipes and shopping list
Acne-safe salt tables
Acne-safe, dairy-free options and taste profiles
There's much, much more! It's time to drink up all the fun possibilities so you can:• Start clearing your acne for good.• Feel healthier, lighter and more energized.• Eat your way to glowing skin.With so many simple, delicious, innovative ways to replace acne-triggering foods, you'll feel happy and satisfied with every bite and every meal.Enjoy! And watch your skin begin glowing up from the inside out.
Clear Skin from Within Cookbook
Sale price
$23.50
Regular price