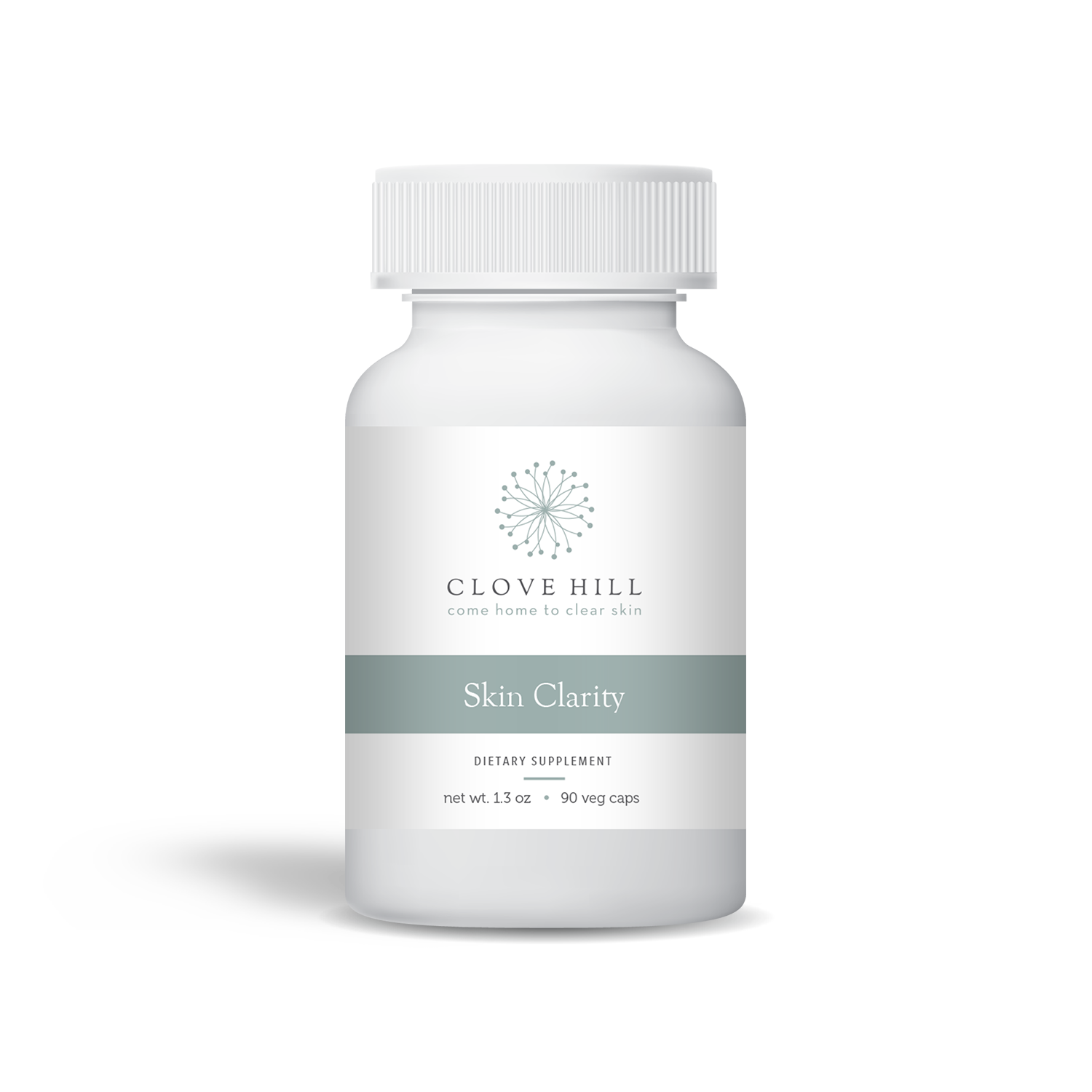 Sale price
$46.00
Regular price
Clove Hill's Skin Clarity is specifically formulated for acne-prone skin*. Believe it or not, many supplements for acne actually trigger more acne. Skin Clarity is guaranteed to not cause breakouts and will help dissolve acne at its root.
This herbal formula with added Beta Carotene helps fight acne from the inside-out and prevent against further skin problems.
Vitamins & minerals to defend against acne breakouts for clear, smooth and healthy skin

Contains 10,000 IU's of beta carotene to promote healthy cell turnover

No added iodine or biotin, which trigger more acne!

Rich in antioxidants and natural anti-inflammatory compounds to help soothe acne pain, redness and irritation

Includes zinc, selenium plus additional skin-enhancing nutrients

Helps prevent clogged pores and reduce blemishes

Ideal for problem skin
Skin Clarity is an herbal formula that contains the below nutrients (in herbal form):
Beta Carotene (appr. 10,000 iu's)
Iron
Magnesium
Manganese
Potassium
Phosphorus
Zinc
Selenium
Chromium
B2 (Riboflavin)
B5 (Pantothenic Acid)
B6
Calcium
Dietary Fiber
Vitamin A
Vitamin C
Vitamin E
Vitamin K
45 or 90 veg capsules per bottle
Take 2 capsules per day with food
Ingredients: Beta Carotene, Alfalfa, Horsetail, Oatstraw, Chickweed, Rose Hips, Turmeric, Yellow Dock, Sassafras, Sarsaparilla
*These statements have not been evaluated by the Food and Drug Administration. This product is not intended to diagnose, treat, cure or prevent any disease.